It's gift-giving season, so it's time to get out those lists and start checking them (twice, if you can).
Whether or not you celebrate Christmas, the end of the year can be a lovely time to take stock of the relationships in your life and remind those you love that you're grateful for them. Does that mean you have to give them a present? Of course not! But if you do want to do that, we've got you covered.
From the best design gifts to experiences that will give a lifetime of memories, here are gifts at a range of price points that make ticking off the boxes on your list an easy task.
Check out our annual Scandi gift guide for all the best gifts this holiday season:
Gifts for People Who Love Scandinavian Design
Three strong materials – walnut, opal glass, and marble – come together in a cohesive silhouette with this table lamp from the Danish design brand &Tradition. You'd be forgiven for thinking this lamp was designed in the mid-century period, but it's actually a modern piece.
This is a lamp that will always look classic and makes a subtle statement with its charming interplay of shapes and organic materials. There's nothing like Scandinavian lighting to add a touch of elegance to any space.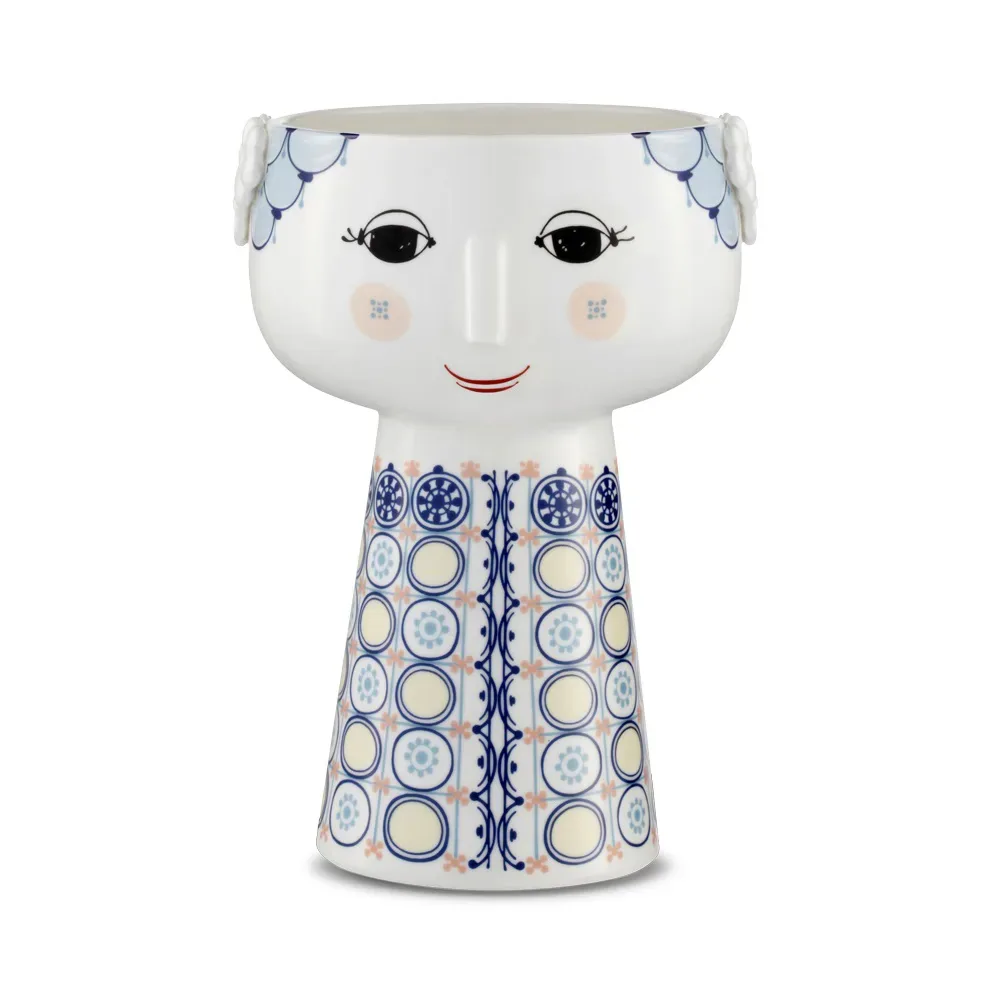 With a unique look and a charmingly old-fashion vibe, Bjorn Wiinblad's designs are both absolutely Danish and somehow not Danish at all. This vase is a great choice for someone with more whimsical style, or who wants to add a pop of fun to a more minimalist space.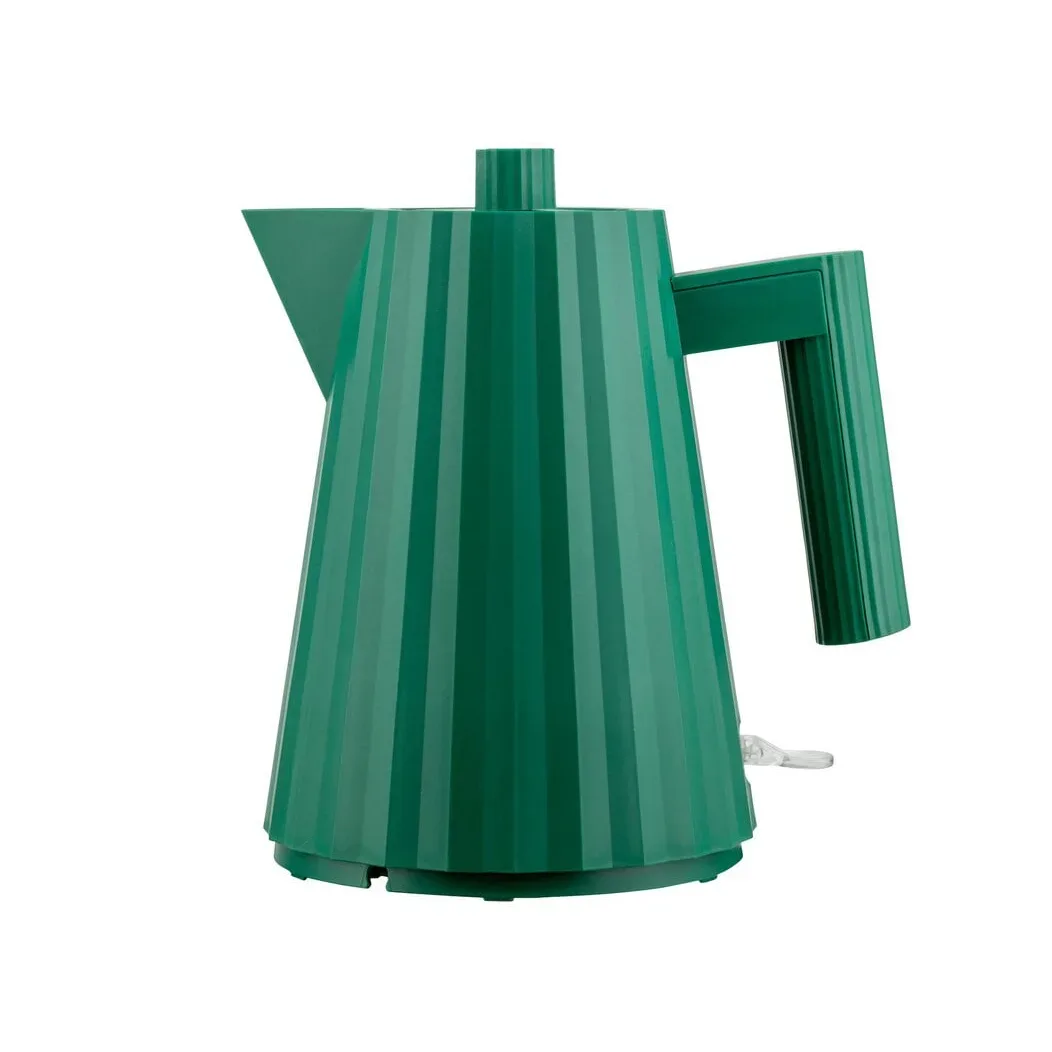 There are some appliances you want to keep out on the counter and some that you…don't. This plisse-textured electric kettle from Alessi is definitely the kind of appliance you will want to keep out on your counter. And what a great reminder that it's time for tea during the cold months?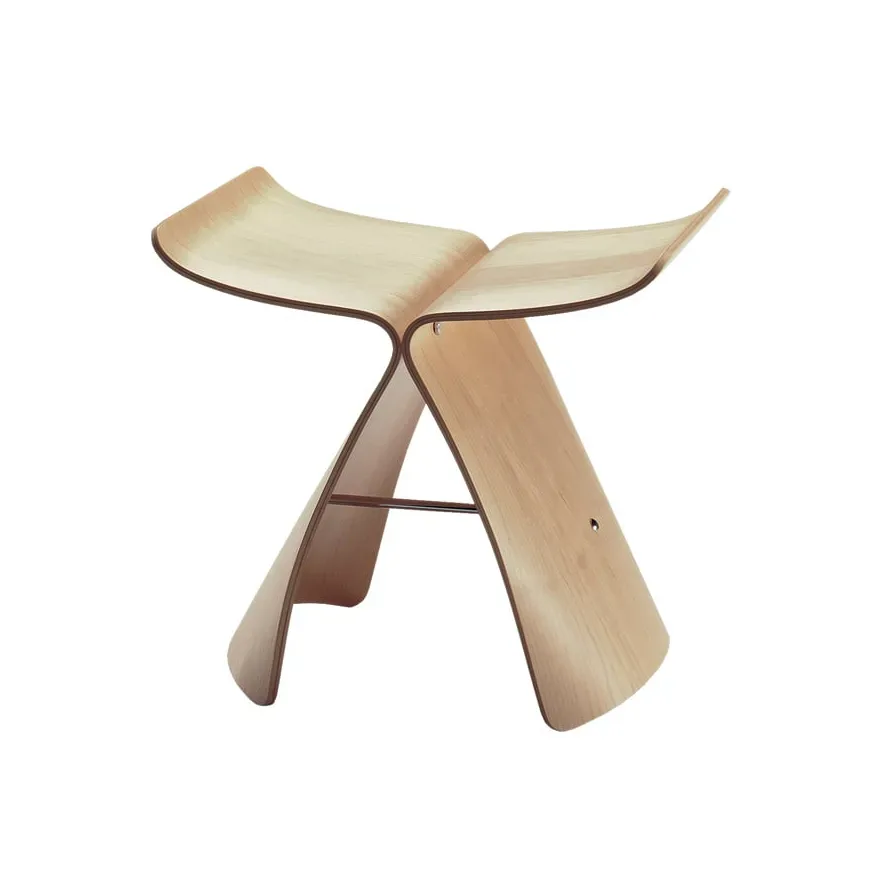 Looking to add something poetic to your interior, but still want to maintain a minimalist look? The Butterfly Stool, designed by Sori Yanagi in 1954, combines Japanese design expression with strong bolded plywood for a comfortable stool that you'll have forever.
A design classic that never goes out of style and can be moved around the home for extra seating, or spotlighted as an accent piece.
Is it too ironic to use the word "timeless" to describe a watch? Well, this one is (except when it isn't, if you know what I mean). Danish watch brand Nordgreen makes quality, affordable, and beautiful watches that add a bit of polish to your look. This is an every day watch that you'll feel great about.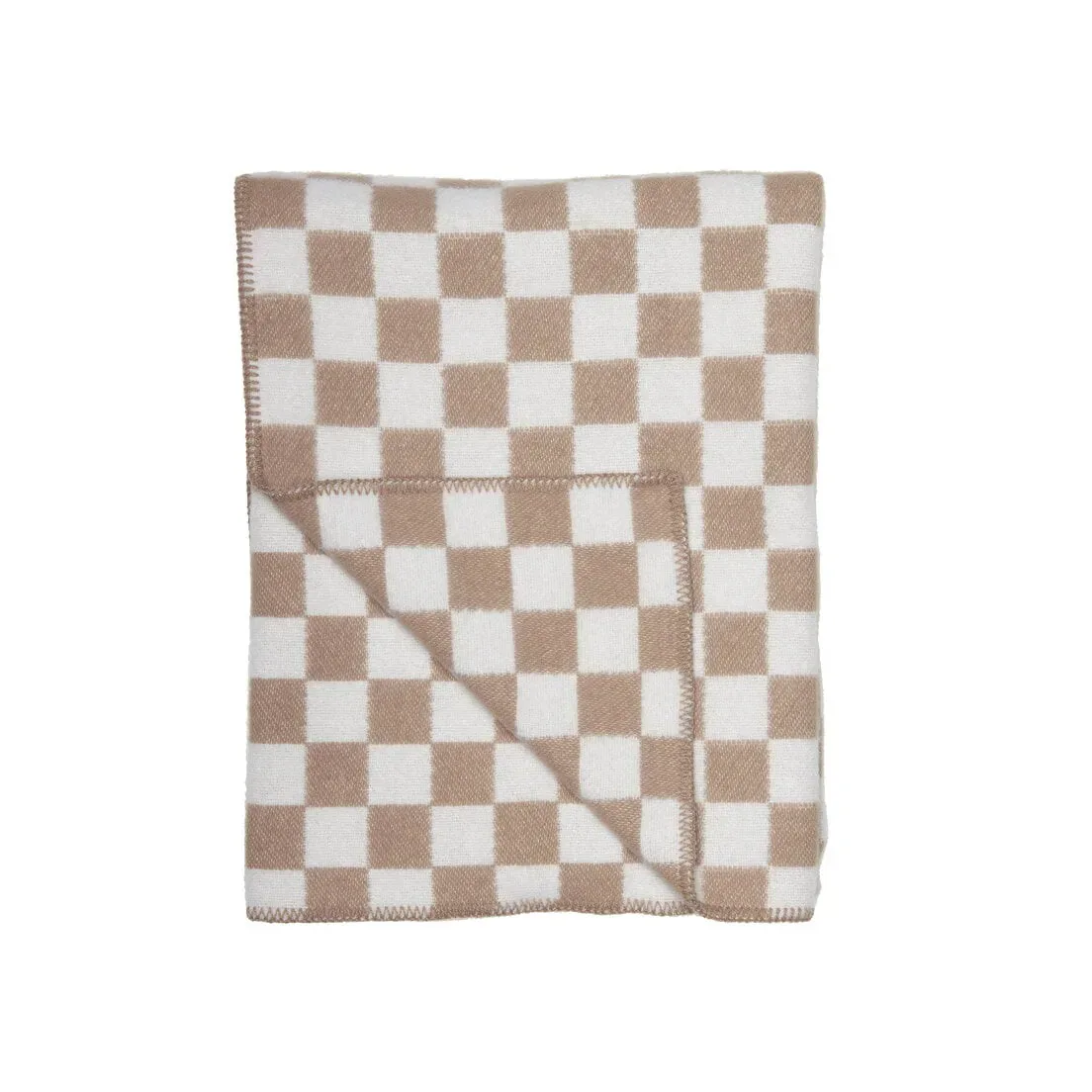 This fluffy blanket is made from 100% New Zealand wool. The thickness and texture make it ideal for cuddling on the couch during the holidays, or draping artfully over the back of a lounge chair. The checked pattern is playful enough for those who like a bit of fun in their design, and timeless enough to look good in more minimalist homes.
Okay, so these may be a…long-term…wishlist item, but: Look. How. Beautiful!! The Beolab 8 is Bang & Olufsen's latest speaker, and it's a high-fidelity speaker that can do it all, whether you want surround sound or a multi-room experience. Top notch sound quality housed in an absolutely stunning case; what more could you want? And you get two for the price so that almost makes it feel like a deal, right? Right?!
Swedish brand Reboco takes quality and sustainability very seriously. Their bed linen is hand-dyed, locally, in small batches with their own fabric stock. This ensures that each item has that soft "broken-in" feel, but is still durable and breathable. All bedding is made from organic cotton. If you're looking for the kind of bedding that makes you excited to dive under the covers, this is it.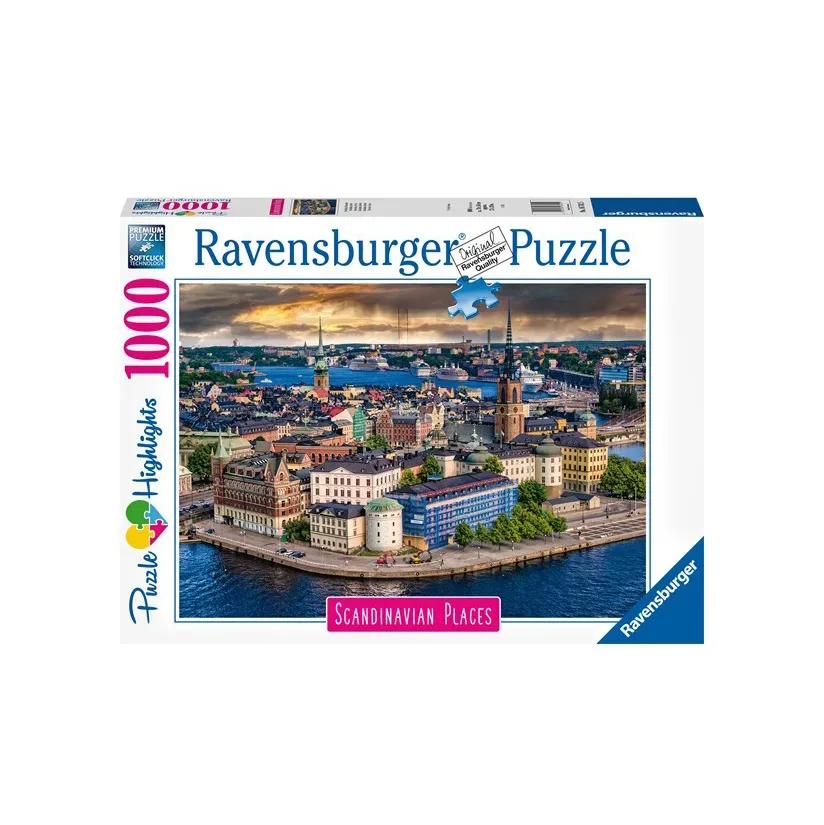 For those who love sitting down to a good puzzle, Ravensburger makes great ones for kids and adults alike. Scandiphiles (hi!) will have fun with this 1000-piece puzzle of Stockholm. This is a wonderful gift for someone who loves the Swedish capital, or is planning to travel there in the future!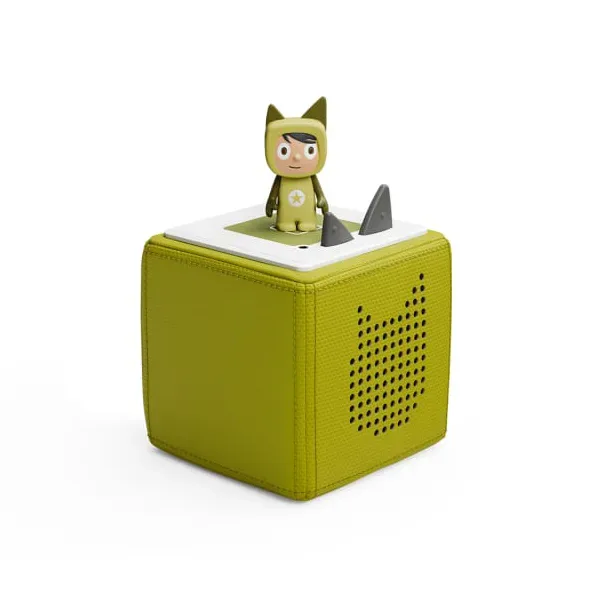 Looking for a great gift for young kids (that's also a great gift for parents of young kids)? The Toniebox from Tonies ticks all the boxes: fun, screen-free, fosters creativity, and provides endless storytelling. Simply place the "Tonie" on top of the speaker and let it do its magic: you can choose from a range of stories and songs, including Disney, Sesame Street, "The Nutcracker," and so much more.
Gifts for People Who Love Scandinavian Fashion
The perfect casual-yet-it-looks-polished item, this knit merino wool sweater is thick, warm, and only gets better with each wear. Wear it over a button up shirt or a t-shirt for a look that's pulled together and refined, yet totally comfortable. Swedish brand ASKET makes very high-quality and traceable clothes that are meant to last for a very long time. This sweater is an investment worth making.
This thick, cosy Turkish cotton robe has a playful pattern to keep your mornings or weekends of lounging fun. Wear it after a shower or over your pajamas for added warmth. There's nothing like putting on your favorite robe when you wake up!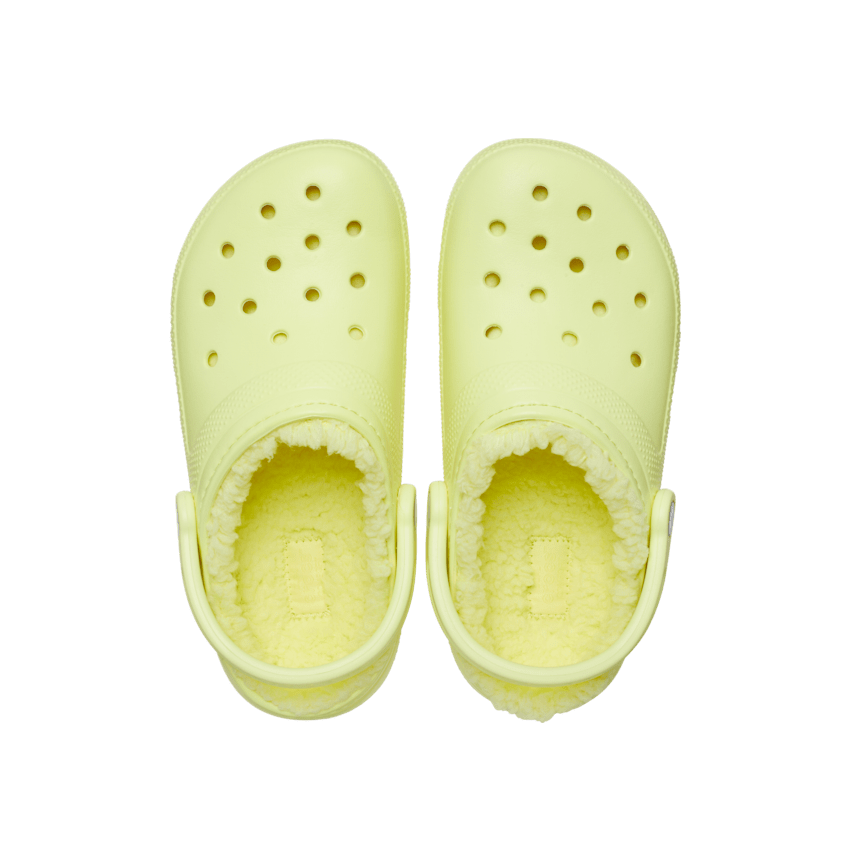 Are we proud to have Crocs in our holiday gift guide? You bet we are! Despite being considered "ugly chic" by some, Crocs are absolutely one thing and that is: comfortable. Their lined clogs are ideal as a house shoe, or to be worn outside for a quick coffee run or watering the plants on chilly mornings. There are tons of colors to choose from. Reviews of these clogs include sentences such as, "like walking on a cloud," and "changed my life." So what do you have against comfort, huh?
Buying delicates for yourself or a loved one can be tricky, but you can't go wrong with Swedish brand Understatement. The collection of sheer floral lace underwear and bras is sexy without being uncomfortable (yes to high-waist briefs!), so they can be worn every day or for special occasions. There is a range of colors to choose from.
Everyone needs a holiday party bag! This one by HVISK is made of 100% recycled and vegan materials. It's a small satin pouch with beaded details, perfect for your phone, keys, and a few other bits and bobs. Danish handbag brand HVISK makes vegan accessories in chic, on-trend silhouettes and colors. They are well-priced, so you can be a little more playful and creative with your choices than you might be when investing in something more expensive.
| | |
| --- | --- |
| Discount! | Use code SCANDI for 15% off all HVISK products from now through 31st December. Happy shopping! |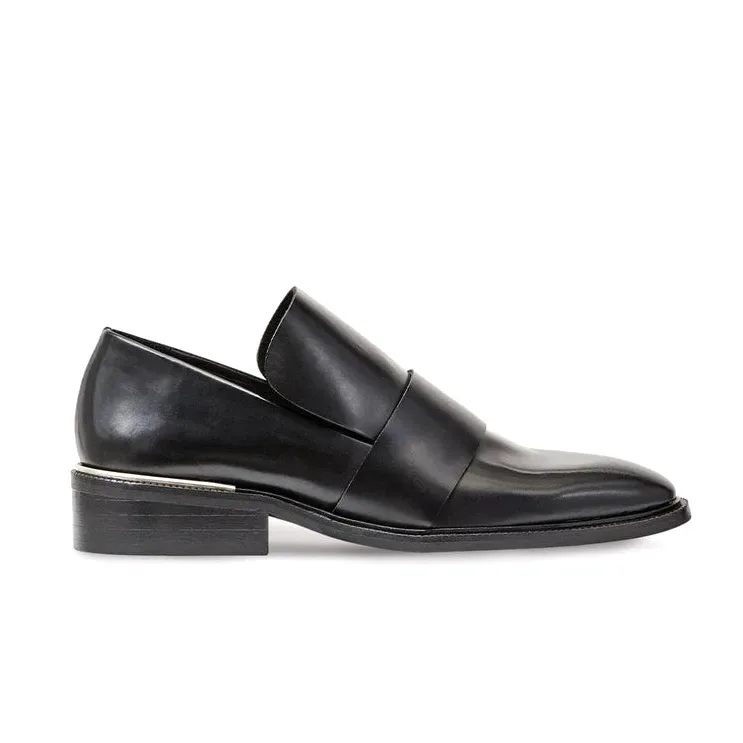 Australian footwear brand ESSEN The Label makes contemporary classic for your feet – the best loafers, flats, and boots. Each piece is handmade in Italy, Spain, or Portugal. Items are made to order, so that there's as little waste as possible, and the brand offsets all carbon emissions for their shipping. The Luxe Loafer is an elevated take of the typical style, with an almost Rococo-like silhouette that still maintains a clean and professional look. It has a short heel, making it an easy choice for the office, going out, or casual daily wear.
Okay maximalists, we've found the jewelry brand for you. If you live for the drama, ALMAROW will be right up your alley. These multi-colored crystal pendant earrings are a great choice for a fun dress-up event, or adding a little sparkle to your everyday outfits. They are mounted on 18K gold-plated backing and have a bit of dynamic movement; you'll feel like a million bucks. ALMAROW items come in a gorgeous, ribbon-tied box with a velvet pouch inside, so the whole experience is luxe.
| | |
| --- | --- |
| Discount! | 40% off select ALMAROW pieces from 24th – 27th November. Expert tip: new subscribers can get an additional 10% off when they sign up for the newsletter, plus they get early access to the sale from 8th November. |
If more minimalist jewelry is your vibe, there's something for you too! Danish brand Maria Black makes high-quality pieces that are a little weird and a little classic. Their Carlo chain is made from recycled sterling silver. Wear it on its own for a sleek look, layer it for something more playful, or add charms. This one will never go out of style.
Gifts for People Who Love Scandinavian Beauty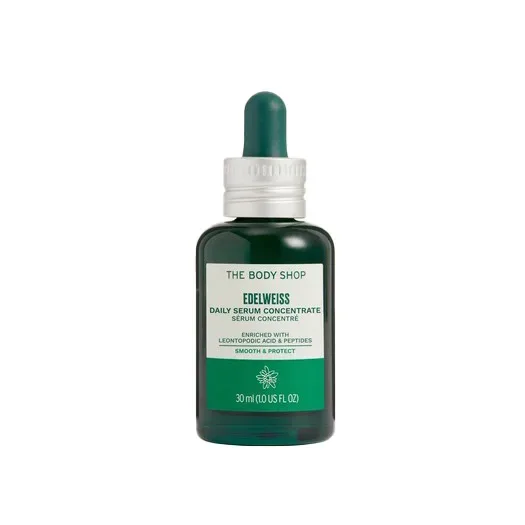 Look, we've tried all the fancy serums out there, and while lots of them are very good, you don't actually need to spend tons of money to get great skincare. The Edelweiss series from The Body Shop, particularly their Daily Serum Concentrate, plumps, hydrates, and protects skin with leontopodium acid and rice peptides. Skin is instantly more bouncy, but there's also a cumulative effect that leaves you with a stronger skin barrier. Just two drops in the morning under your moisturizer and sunscreen, then you're good to go!
For fans of a dramatic red lip, it doesn't get more luxurious than this gift set. Danish makeup artist turned beauty brand owner Kjaer Weis makes satiny, long-lasting lipsticks that wear beautifully throughout the day. This set includes a lipstick and lip liner, so you get the perfect red lip all day (and night) long. Bonus points: Kjaer Weis lipsticks are refillable, so you can use the stunning, substantial packaging for years to come.
Cannabis beauty brand MANTLE has teamed up yet again with Swedish fragrance house CRA-YON to develop oils that are part perfume, part CBD oil. Just roll some on your pulse points for you daily dose of calming CBD (no THC) and aromatherapy. The scents have a slight cannabis edge to them; The Dusk Daze more so than The Fougère Affair or The High Road. The Fougère Affair has strong lavender and cedarwood notes, while The High Road brings together coconut, violet, and lily. In Dusk Daze, cannabis meets geranium and saffron, but the star note is definitely the cannabis. If you've been looking to try CBD oil in gentle way, this is a great start! For perfume lovers, the notes and subtleties of each scent make this trio a winner.
Calling all curly-haired folks! The Hairlust Curl Crush series should be your go-to Scandi haircare move for defined curls (and waves) that are voluminous, soft, and healthy. The series includes a shampoo, conditioner, hair mask, co-wash, cream, gel, and mousse, that can be used in any combination to take your curly head to the next level. We tried this on medium curly-wavy hair and it did wonders, especially when using the shampoo, followed by the hair mask and conditioner.
Gifts for People Who Love Books
This book is being adapted for TV in the coming year, so jump on it before the show comes out! By beloved Nordic Noir writer (and Icelandic Agatha Christie translator!) Ragnar Jonasson, Darkness is a face-paced crime thriller featuring Detective Inspector Hulda Hermannsdóttir, who chooses to investigate one last cold case before she retires. She chooses the supposed suicide of a Russian asylum-seeker who washed up on the shore of a small Icelandic island years previous, and soon finds out there's much more to the case than previously thought. Jonasson's books typically deal with themes of alienation and community; Darkness tackles these concepts with a tight narrative and immersive story. It's a great holiday read; you'll tear through it!
Have a graphic designer, or aspiring graphic designer, in your life? Here's the perfect gift! This book is as beautiful as it is informative, detailing the history and usages of graphic design, as well as important graphics over time. Sometimes we take graphic design for granted; this book urges it to understand it as a form of art, information, and marketing in its own right.
An exploration of Black womanhood in both the American and Swedish contexts – and how these contexts differ from one another – this novel by Lola Ákínmádé Åkerström tells the story of three Black women as they interact with a white Swedish man and navigate the supposedly progressive society of Sweden.
Artist Marina Abramovic may have declared, "more and more of less and less," but when it comes to cooking, we'll have to agree with NYT bestselling writer Molly Baz: More is More.
Looking for more cookbooks? We have you covered with the best Scandinavian cookbooks.
Need a hilarious holiday-themed rom-com to enjoy with your hot chocolate or hot toddy? This is the book for you. Focused on a group of four friends who have spent every Christmas together in NYC, the story begins as the one of the friends is moving to L.A., making this possibly the group's last Christmas together. With both queer and straight love stories, snappy dialogue, and a lot of charm, The Christmas Orphan's Club is a lovely book about how friendships grow and change over time, whether we want them to or not.
Gifts for People Who Want Experiences
For the bibliophile in your life who doesn't seem to have the time to sit down and read, or who just prefers listening to their books, Audible is a fantastic gift. They have an enormous range of books as well as other audio content such as podcasts. For those who travel often or have long commutes, Audible is such an easy and fun way to enjoy books. It's like getting an audio library card for all your smart devices!
The absolutely perfect gift for the poetry lover in your life: a customized poem from The Poem Lady, Daiva Freidmann.
The Poem Lady works with you to create a wonderful poem for your chosen person, including inside jokes, insider details, and whatever is important to you. She then types it with a vintage typewriter on thick A5 paper and sends it directly to you. So charming, so thoughtful! This will be a gift to remember.
If you or someone you love is interested in learning to meditate, Headspace app is a good place to start. They have a huge library of both structured and unstructured meditations, as well as hyper-specific ones to help with things like pre-interview anxiety.
Meditation is helpful in reducing stress and can help with calming the mind on a daily basis, or in times of turbulence. Get stressed out over the holidays? Maybe it's time to try meditation! Purchase a one year subscription for yourself or as a gift and get started.
AIRE is a spa experience like no other, combining the feeling of an ancient water ritual with top-of-the-line spa treatments. The spa has locations in Copenhagen, New York, London, Barcelona, Chicago, Sevilla, Almeria, and Vallromanes; there are lots to choose from!
Enjoy the thermal waters, treat yourself to a massage, or indulge in a couples' treatment. This is a great gift to do together; why not?
Indigenous rights are currently in question in Australia, with a disastrous referendum failing to enshrine Aboriginal people in the constitution.
Children's Ground is an NGO focused on amplifying the voices of Australia's First Nations, and ensuring that First Nations children grow up with healthcare, education, and a strong foundation in their own culture (and specifically, language). It's a wonderful organisation doing much-needed work.
MSF is working to reduce suffering in disaster and conflict zones. Their current focus is on helping those affected in Gaza by the Israel-Hamas war, at a time when medical care can be extremely hard to access. Please consider donating.
Planned Parenthood provides reproductive health care and education for women at the community level. It is particularly important to donate now, when reproductive health care is under attack in the United States.
We wish everyone a season of health, happiness, and peace.
Heads up! There are affiliate links in this post. If you buy through our links, you won't pay a cent more. You can read more about affiliates in our Disclosure Policy.
The post A Very Scandi Gift Guide 2023 appeared first on Scandinavia Standard.