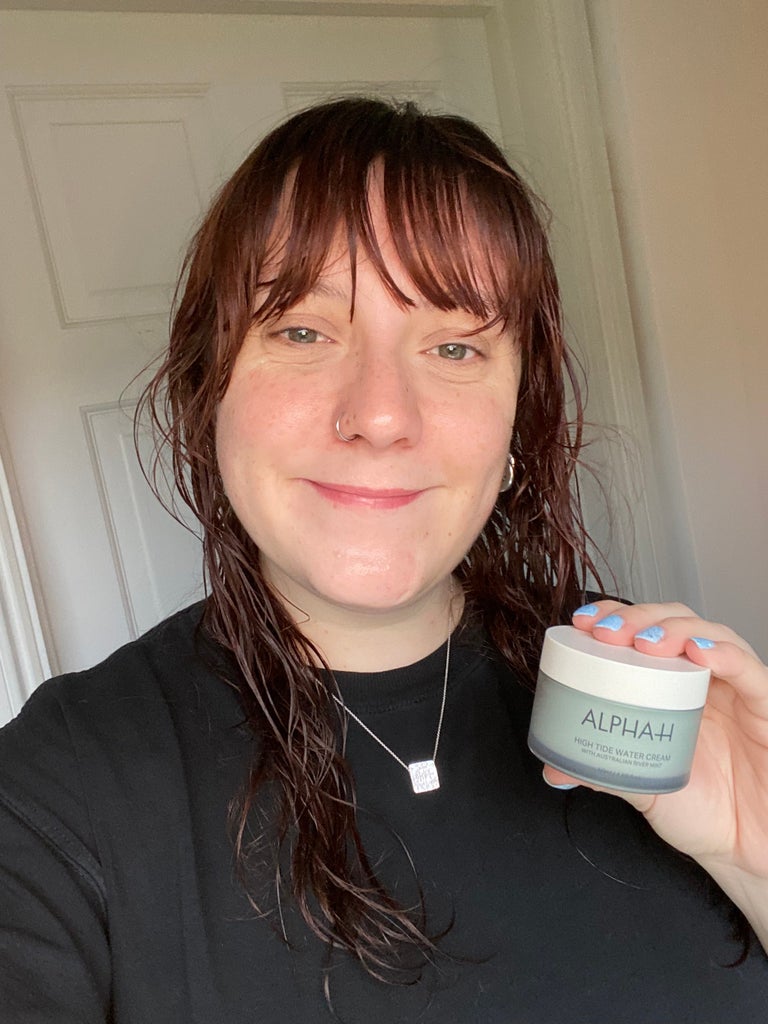 From the futuristic (cutting edge and industry-shifting Korean beauty ingredients) to the classic (tradition-steeped Indian beauty practices), some of the biggest skincare trends come from around the globe. The latest international phenomenon to sweep on to my own bathroom vanity? A-beauty, aka, Australian beauty — making waves in the form of Alpha-H, an Aussie cult classic and the secret to my best winter skin yet.
I know, it does seem rather strange to accredit an Australian name for saving my dry, flaky skin. But, from the land of sun-soaked beaches and scorching summers has come what I can only describe as a pot of magic: the ultra hydrating and glow-getting High Tide Water Cream, £44.99.
If I'm honest, I did want to gaslight, gate keep, girl boss this one, but it's my job to shout loud about the products I'm loving. And so I did a deep dive into Alpha-H's other bestsellers to see if the rest of the range is equally as impressive. Read on for my honest thoughts and everything you need to know about my new Aussie favourite.
At Refinery29, we're here to help you navigate this overwhelming world of stuff. All of our market picks are independently selected and curated by us. All product details reflect the price and availability at the time of publication. If you buy or click on something we link to on our site, we may earn a commission.
What is Alpha-H Beauty & why should I care about Australian beauty?
Alpha-H is an Australian cosmeceutical brand that has been leading the charge Down Under for over 27 years. If you're new to A-beauty, it's a pretty perfect introduction, encapsulating everything that makes it so great: a focus on simple-yet-effective formulas, science-backed approaches and sustainably minded practices. They boast a range of highly concentrated, glow-ready essentials to renew and refresh skin in no time at all, from a cult-favourite glycolic-acid liquid exfoliant that leaves skin looking lit from within to a vitamin B serum that protects your complexion as it builds up moisture. So, pretty much everything you need for every aspect of your routine.
My reviews of Alpha-H Beauty skincare bestsellers.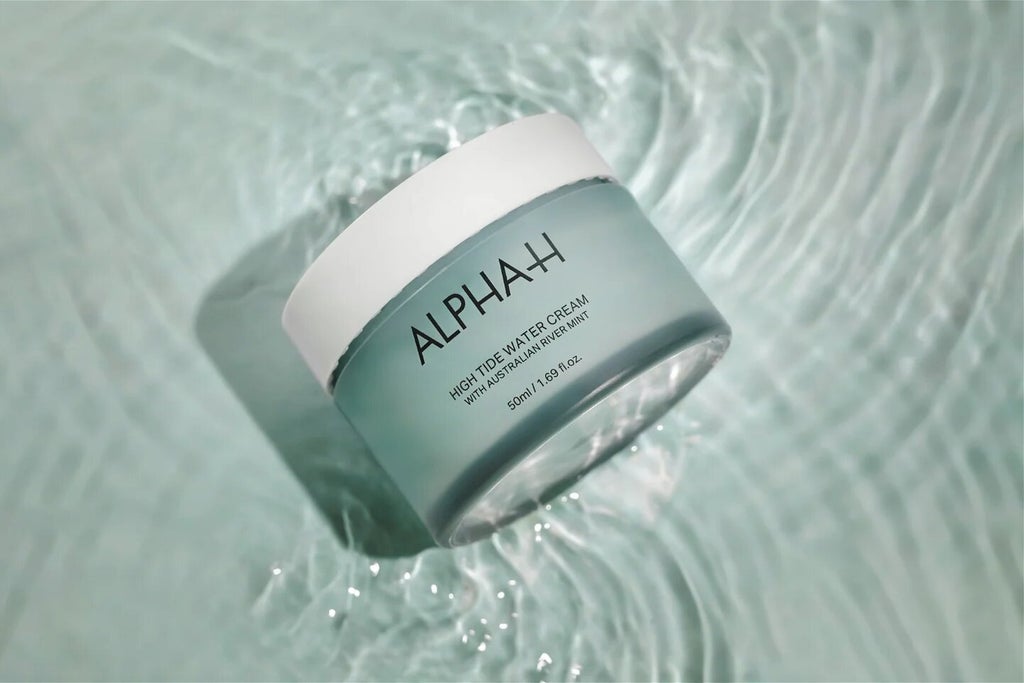 I couldn't not introduce this moisturiser like that and not kick start my reviews with it. Judging by its name, I first expected something thin, watery and more akin to a liquid serum. Instead, this feels more like a lightweight, bouncy and silky smooth gel-cream that absorbs quickly into the skin without any tacky sensation. Even just putting it on, it feels like a glass of water for the skin: the gratification of instant-hydration coupled with a cooling sensation. I've been using it in the morning as a daily moisturiser and as an overnight mask layered on as the final step in my PM routine, which is surprising since I usually like to slather myself up with rich, heavy creams and lotions in order to keep the dryness and flakes away. Instead, I'm now waking up to baby-smooth skin without any of the parched or "too-stretched" feeling that's common in the winter months. Not only this, makeup has been applying better and lasting longer and I'm needing to use less as my usual winter redness has lessened.
This is all thanks to the potent cocktail of skin-soothing and moisturising ingredients found in the formula, each of which are geared towards supporting collagen production and protecting the skin's natural barrier: Australian native river mint (packed with amino acids and antioxidants), hyaluronic acid, vegan squalane and panthenol (vitamin B5).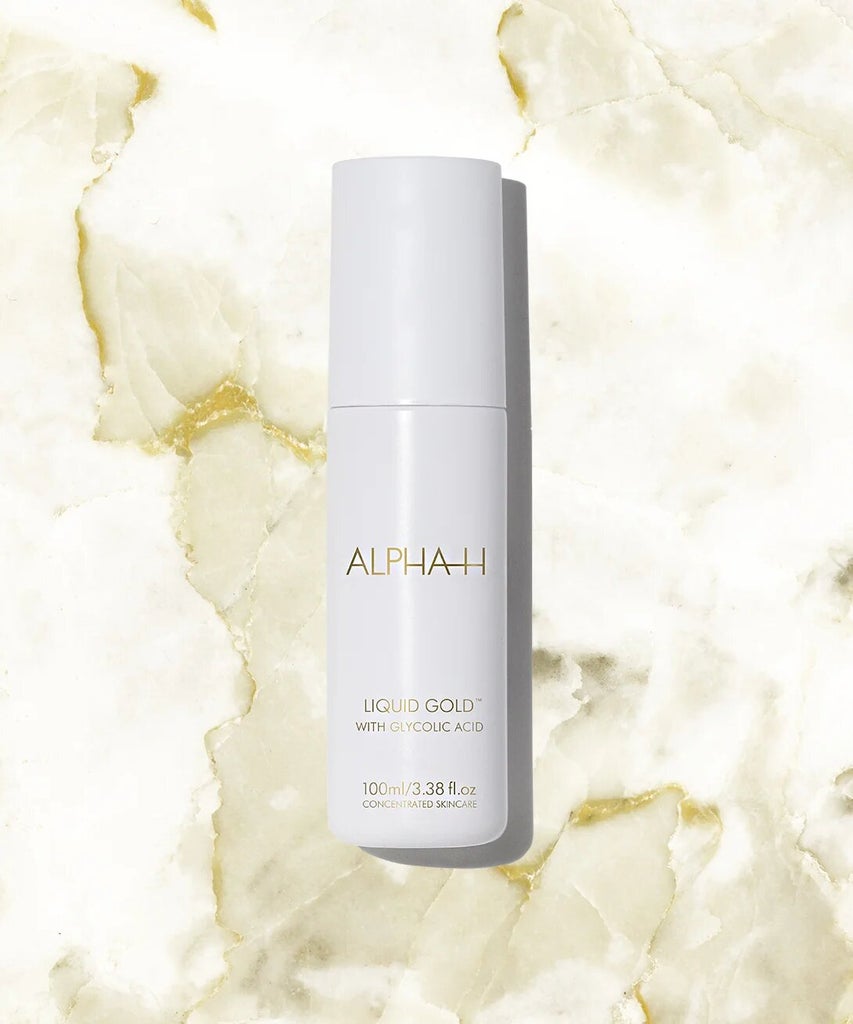 True to its name, this resurfacing treatment is the skin-care equivalent of finding the pot of gold at the end of the rainbow (gold being glowier skin overnight, of course). This one-step, no-rinse formula harnesses the power of glycolic acid — a chemical exfoliant that breaks down dead skin cells to reveal a more radiant complexion — to work its magic while you sleep, revealing brighter, clearer skin in the AM.
In truth, I didn't have high expectations for this, despite all the hype this product gets (over 580 reviews and a near perfect 4.9-star rating on Alpha-H's site). I've used acid exfoliants before and, often, find them to be too intense for my dry, sensitive skin. This, though, hasn't irritated me at all. I started with just using once a week to test the waters and have since built it up to three times a week, dutifully following the brand's instructions and wiping it across freshly cleansed skin as part of my evening routine. Since adding it into the mix, I really have seen a big difference in the texture of my skin. It's so much smoother now and my pores are minimised, especially on and around my nose (where I usually suffer from white and black heads, but I haven't had any of these for the past few weeks either!).
Along with the High Tide Water Cream, if there's one Alpha-H product you add to your beauty basket, make it this. If you're still a little dubious — which, I get, acid exfoliants can be a daunting thing to start using — Alpha-H offers a three-week Liquid Gold Trial Kit for £11.99, so no need to worry about splurging on a brand new beauty product that you might not love.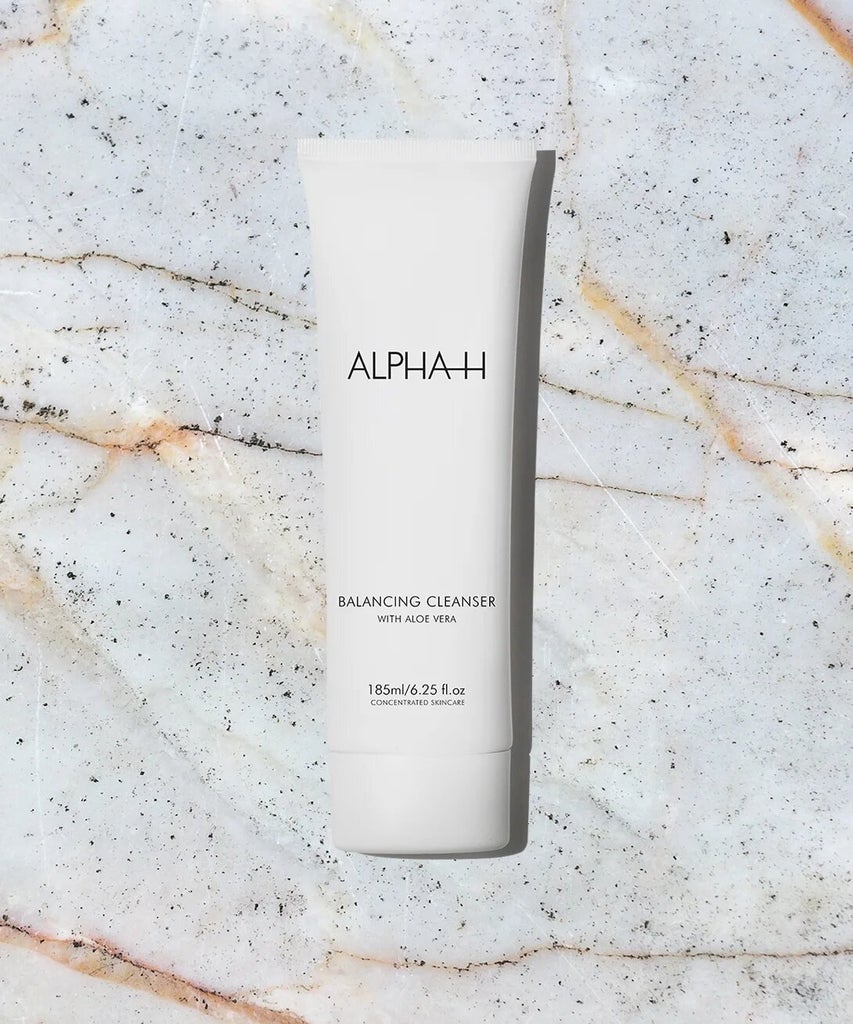 Cleansers may not seem as sexy as other members of your skin-care arsenal, but they are critical for a fresh, clear complexion. This creamy, pH-balancing must-have dispels the myth that cleansing your skin means stripping your skin, thanks to its ultra-nourishing ingredients: Aloe vera soothes and heals any irritated areas and vitamin E fights off redness and any inflammation.
While a good cleanser is a top-shelf essential suitable for all skin types, I'm not sold. My skin does feel refreshed and nourished after using but, to be honest, it feels and acts no different than my usual Cera-Ve Hydrating Cleanser, which is £20 cheaper. I would save my pennies on this in the future and direct them towards one of Alpha-H's exfoliants or moisturisers.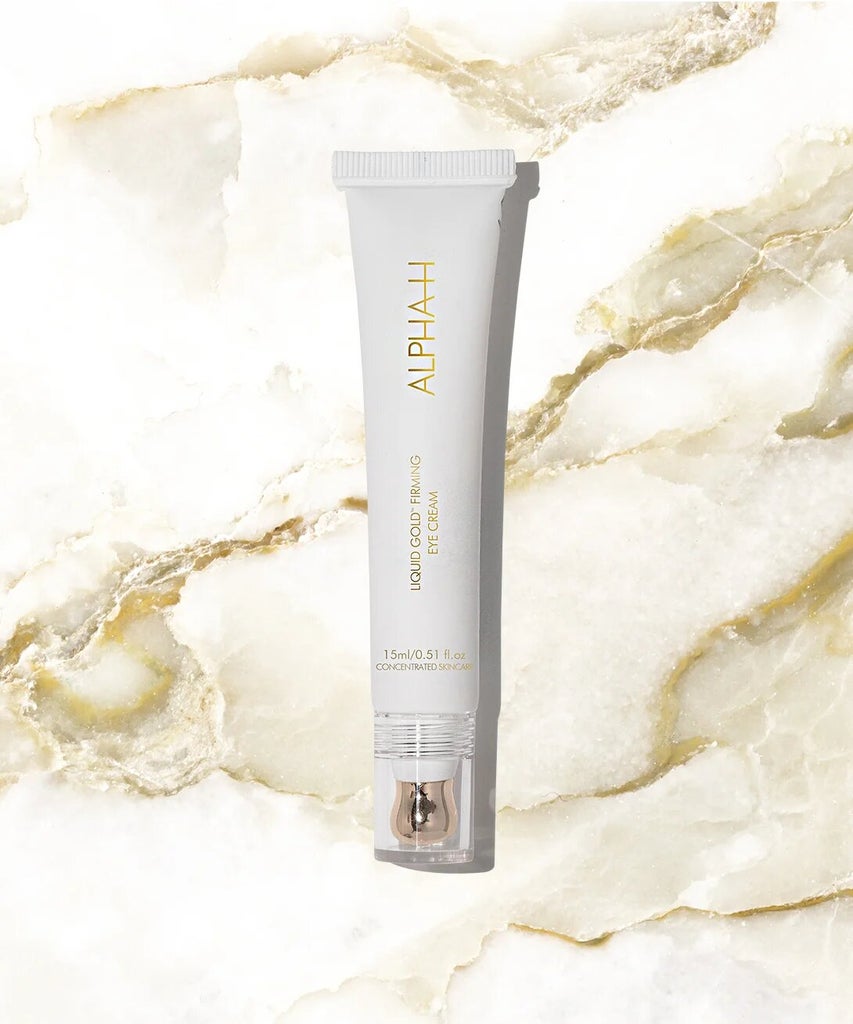 Eye creams are a hot topic in the skincare world — some dermatologists think they're essentially useless against dark circles and eye bags, whereas many beauty lovers swear by them. I'm on the fence myself, having had some success with Charlotte Tilbury's Magic Eye Rescue, £49. The reality is though that, whatever the brand, if they're selling such a small amount of product for so much money, I'm always dubious to begin with (£64.99 for only 15ml? This stuff better be a miracle worker, I thought).
After a few weeks, I think I might be converted (at least until I have to shell out another £65, but that's future me's problem). The formula is really light and creamy and, once applied, it gives a really nice and instantly refreshing, renewing feel — especially thanks to the cooling applicator which is probably one of my favourite features. Instead of having to dip my fingers into a pot, potentially getting bacteria in, this minimises the air-contact. Plus, it helps with a smooth glide around the eyes. My under-eyes definitely feel and look smoother (reducing the puffiness and crepiness I typically have) and the diamond powder worked into the mixture helps with illuminating dark circles (it makes a great primer before concealer).
What's really sealed the deal for me is that, over the last year, I've noticed myself getting milia under my eyes. These are basically where pores get clogged and keratin gets trapped under the skin, creating a small cyst. All in all, not fun. Since using the Liquid Gold Firming Eye Cream, I've noticed these milia are not only reducing in size but some are even disappearing completely (probably because of the exfoliating AHAs from the Australian Caviar Lime, a native plant, in the formula). I haven't found a solution to my milia problem before and so, just because of this, I'm sold.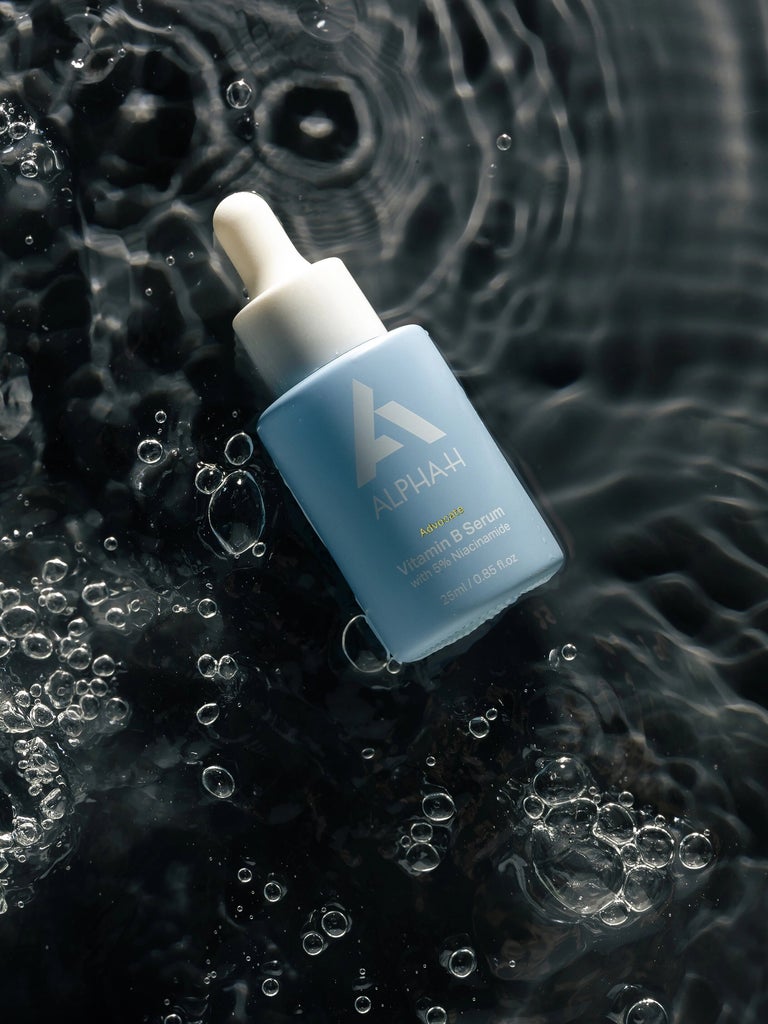 I've been neglecting vitamins in my skincare and so picked up this serum with the hopes that it takes my routine to the next level. Given all the goodness in here, it's the perfect choice for winter: antioxidants like chia and niacinamide and energising copper tripeptides work together to fight off environmental aggressors and diffuse redness. The blue colour is… A choice, but I've since gotten used to looking a bit like an anaemic Smurf for a second or two (it sinks in quickly thankfully). I actually incorporated this in a few weeks after I started with the Liquid Gold so I could determine the results of each, and I'm convinced that the combination has elevated both. My skin has been glowing ever since!
Like what you see? How about some more R29 goodness, right here?
Do You Really Need Vitamin C For 'Good' Skin?
How Safe Is It To Combine Retinol & Vitamin C?