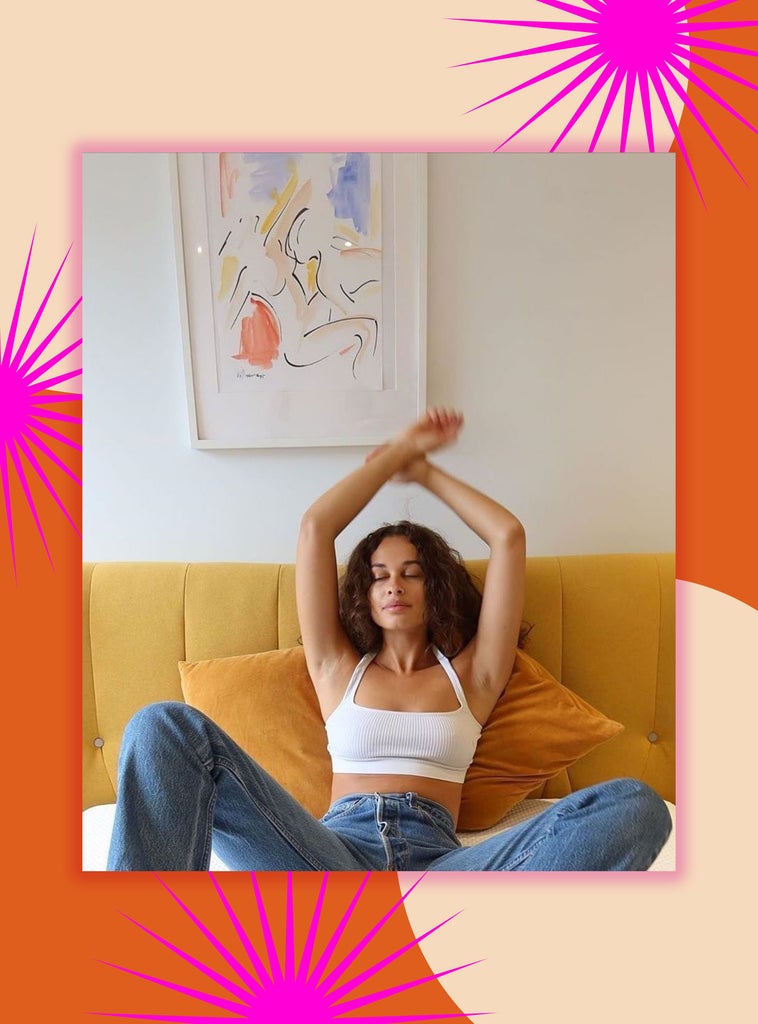 When it comes to furnishing your room, the most important piece is your bed, or more specifically, your mattress. On average, a third of your life is spent sleeping on one, so you want to be sure it's a good one — especially as we head into autumn, AKA cosy season. However, a good quality mattress can set you back upwards of £500, depending on the size you're after. That's why we've always got our eyes peeled for bedding sales, so we can get those bougie bed products at a fraction of the price.
So what sale have we spotted this week? Best-selling bedding brand — and home of team R29's favourite mattress — Emma Sleep is throwing a huge Black Friday sale. Running from now until Wednesday, 28th November, you can score up to 65% off a range of high quality mattresses, bed frames, sofa beds, pillows, and duvets, and have them delivered straight to your door. Sounds pretty good, huh?!
Let's unpack Emma's Black Friday Sale and the best deals you can make…
Emma offers four dreamy mattresses — of course, the much beloved Original Mattress, the Luxe Cooling Plus Mattress, the NextGen Premium Mattress, and the newest launch, the Zero Gravity Mattress. Each offers something different, depending on your sleep preferences and budget. Below are all the deals you can get right now for a double sized mattress, with deals up to 65% off.
If you run hot at night, then this is the mattress for you. It's designed with something called ThermoSync Technology to regulate your body temperature as you sleep — basically, a special type of foam infused with graphite particles which capture the excess heat from your body. Plus, a moisture-resistant, easy-to-clean top cover that has breathable, open- pore fibres to take and release air back to you, for an extra cooling effect. These are just two of the six layers that go into making this mattress though. You also have a base layer of High Resiliency Extra foam to help keep your spine aligned, a layer of pocket springs for extra comfort and support, supportive foam to relieve pressure, and ultra-breathable memory foam that moulds to your body.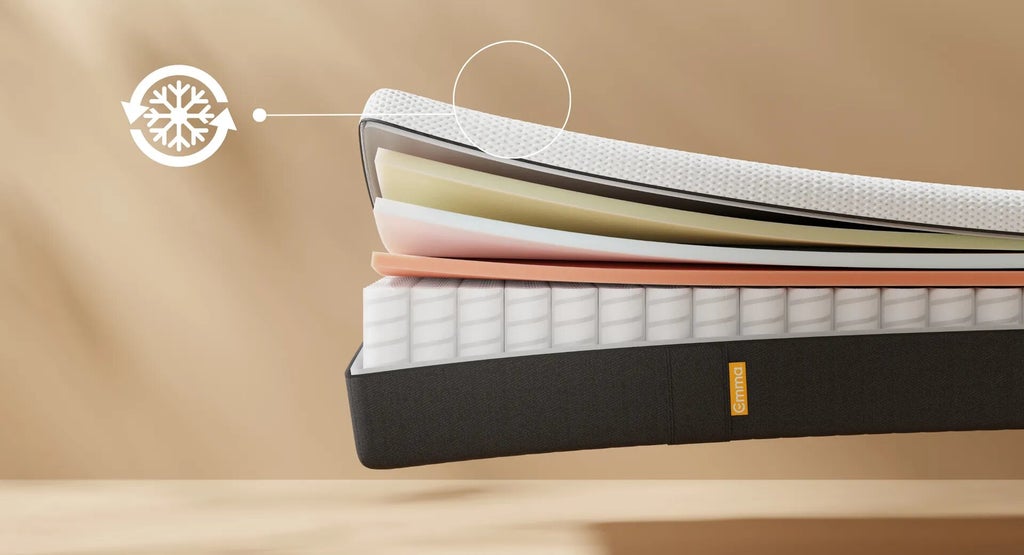 Suffer from back pain or just generally need a more supportive mattress? The NextGen Premium mattress has got you covered. It's a hybrid mattress that has a higher proportion of pocket-springs-to-foam than others on the market so it feels properly structured, with a more firmer feel that benefits back and side sleepers alike. Comfort is still key of course, with four layers of memory foam on top of these springs gives a supple, sinking-into-the-bed feel. Combined, the two offer a balance of flex and support that aligns your spine whilst your shoulders and hips are hugged by the mattress.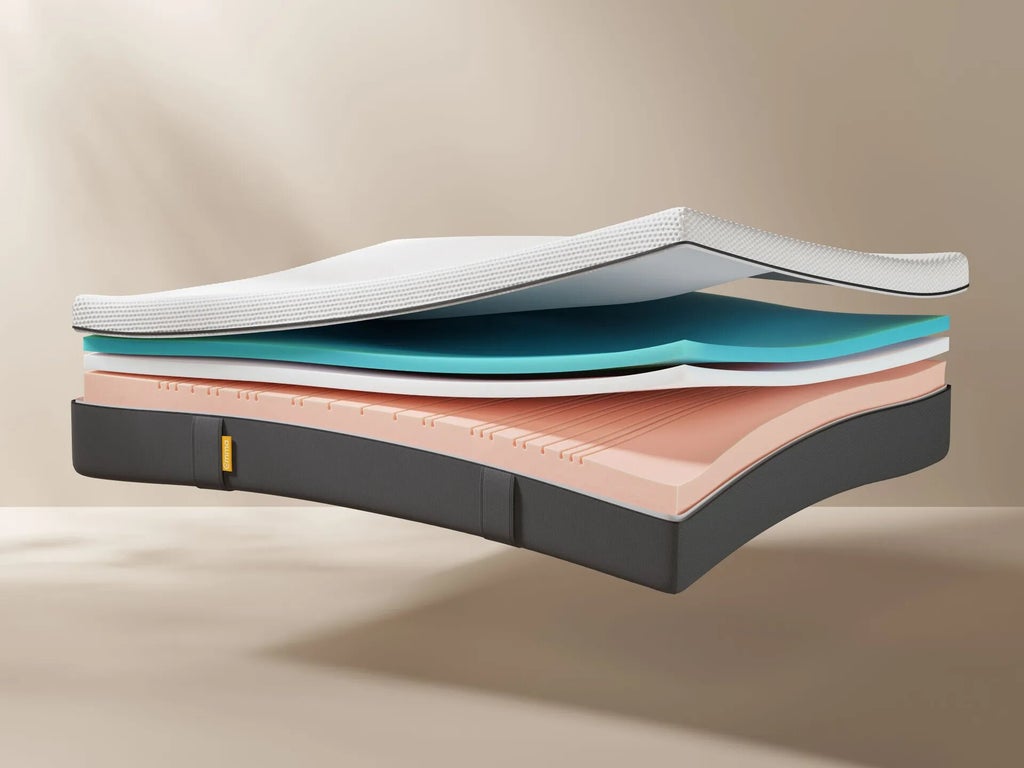 Now I'm biased, but this is the mattress I use and love, that I reviewed for Refinery29 last year and have been sleeping on ever since (just over a year now). It's just as comfy and supportive as the first night on it — medium-firm in support, so again another perfect choice for back and side sleepers like myself, but with a cushy, sink-into-it memory foam top layer that cushions your body. In all, I've had less back pain and toss and turn to find a comfy position less, and so fall asleep quicker.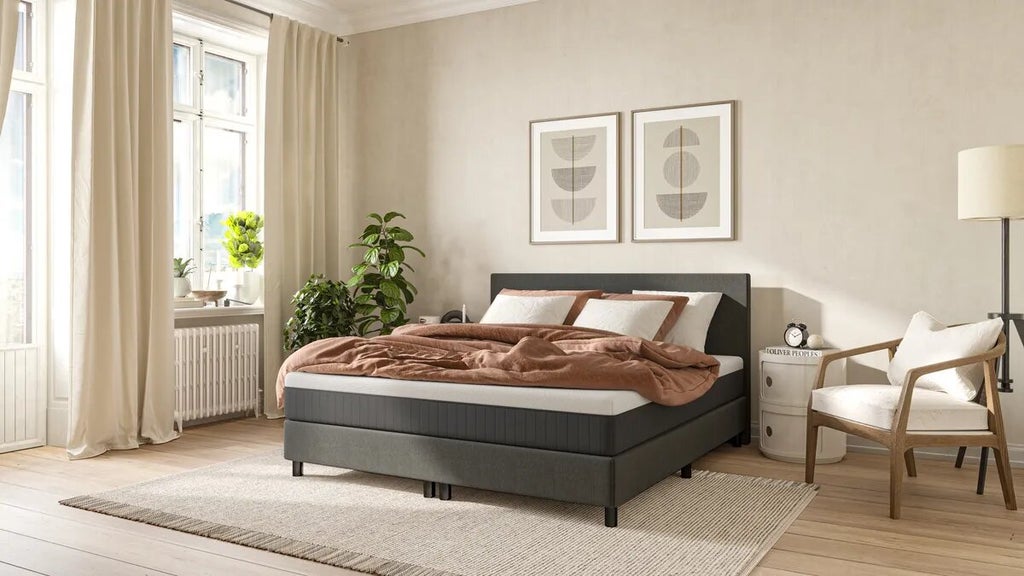 Moving into a new place or looking for a total bedroom refresh? Right now you can score a hotel-grade bed frame (including a headboard) and a NextGen Premium mattress. What makes it hotel-grade', we hear you ask? Emma have designed this bed base with embedded Bonnell springs for extra support and comfort, and which extends the life of the mattress by minimising strain on it; also extra ventilation within the base itself to reduce moisture build up. The best part though is that Emma promises its easy to build — in just 20-minutes between two people.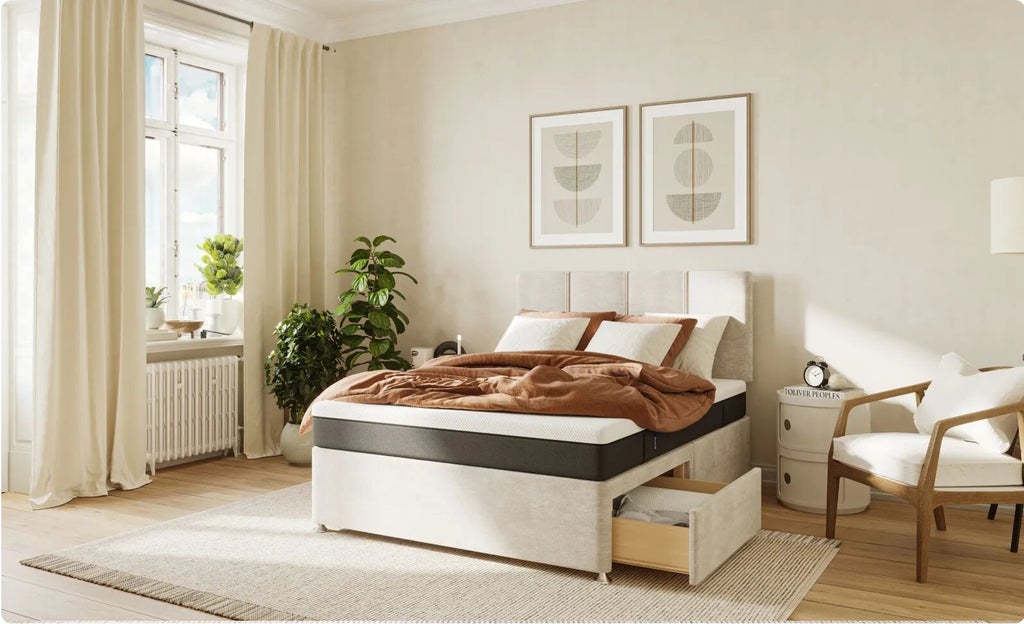 If you're struggling for storage space, kill two birds with one stone and invest in Emma's Divan Bed. It comes with two large integrated drawers on each side of the bed. Perfect for storing bulky items that you don't want on show, like bedding or winter coats.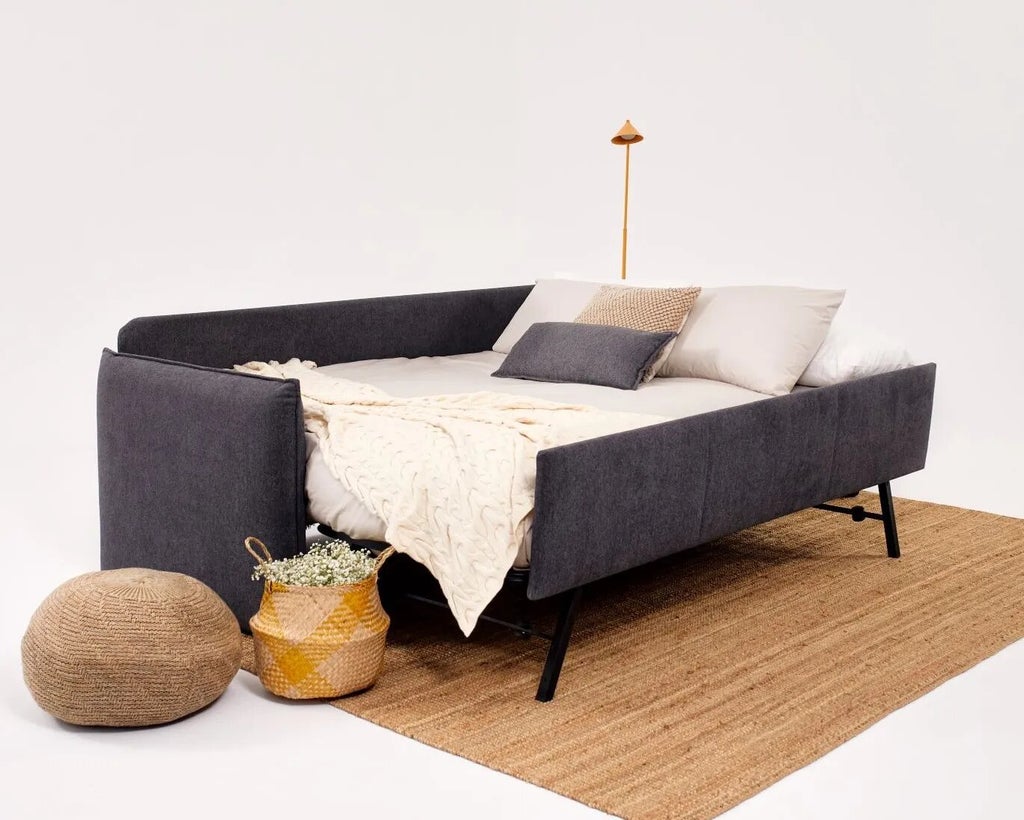 At £1899, Emma's Sofa Bed — launched this year — is definitely at the top end of the market. Though, the brand promise that it's worth every penny for comfort and support. It's tagline is 'a sofa bed that actually feels like a bed,' and the brand claims that it can go from sit to sleep mode in just 10 seconds. What is most impressive is that, due to their construction, most sofa beds only offer a mattress with a 10 – 14 cm width, whereas the Emma Sofa Bed offers a 18 cm width; reportedly the thickest on the market.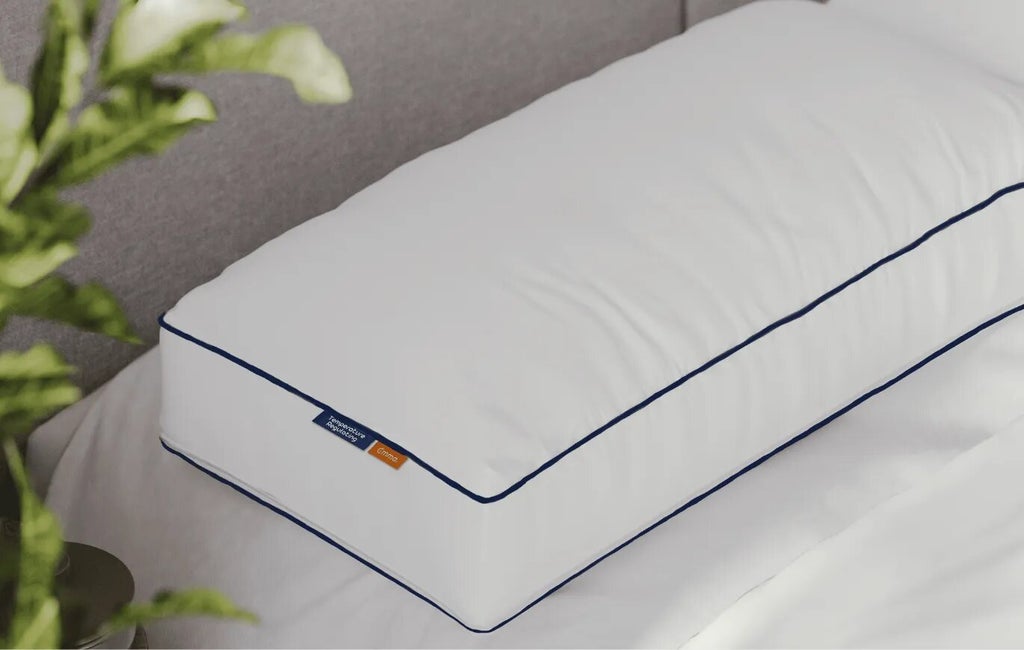 When a single pillow is still over £65 when 65% off, it's hard to justify the purchase. Even if you buy just one of these bad boys, we reckon it's a great investment, especially if you tend to toss and turn. I fall into this category and having slept on the Emma Premium Microfibre Pillow for over a year, can safely say that it has transformed my sleep for the better. It's firm and will likely take you a while to get used to compared to soft, years-old pillows (like myself), but the neck support is unrivalled (you can adjust how foam layers you want for customisable comfort no matter your favourite position). Plus, mine has stayed plump for all this time and it includes a layer of Outlast — the same breathable technology as Emma's mattresses for keeping you cool at night.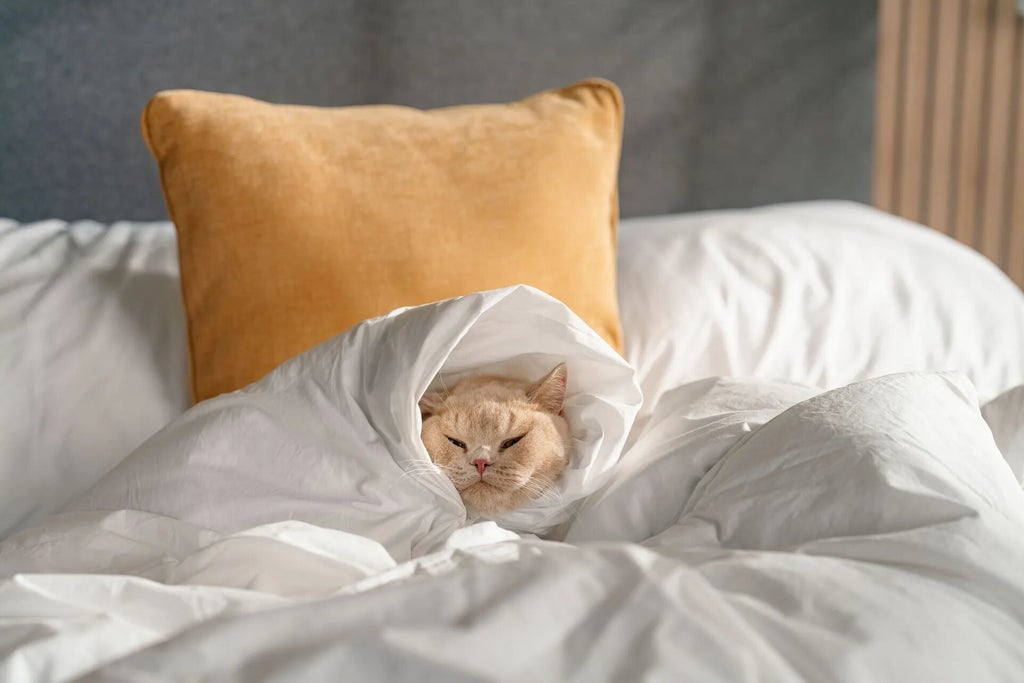 You really do feel a cloud-like, super-soft cosiness wrapped up in this duvet. It's made with two layers which allows you to customise the weight to the season. I also have this on my bed and find it works alone almost all year round, just with an extra blanket in the depths of winter.
Want to make your mattress extra comfy? The Emma Dlip Topper is made of a firm layer of foam and a soft layer of foam, together equalling 6cm thick. Why two layers? So you can flip to whichever side you prefer, whether you want more support whilst you sleep or more bounce.
At Refinery29, we're here to help you navigate this overwhelming world of stuff. All of our market picks are independently selected and curated by us. All product details reflect the price and availability at the time of publication. If you buy or click on something we link to on our site, we may earn a commission.
Like what you see? How about some more R29 goodness, right here?
How I Reclaimed A Good Night's Sleep
Here's A Guide To Every Comfy Mattress-In-A-Box
10 Best Breathable Bed Sheets From Linen To Bamboo